One of the possibilities you have to increase the productivity of your employees and reduce the costs associated with your business, is to put part of your staff into remote working.
It is a decision that you have to make conscientiously, because remote work is innovation, but you need the means and tools that allow you to do it in the best possible way.
As the pandemic progresses, remote working has been chosen by many companies.
This occurred partly because of the need not to block work and partly because of the need to work safely, reducing social interactions.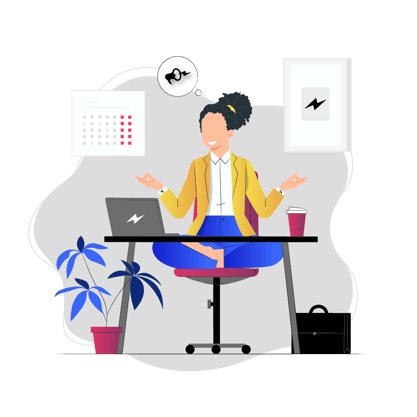 However, many companies have chosen remote working as a "
lifestyle
" because it allows them to improve productivity and reduce overall costs.
The best decision to increase productivity and turnover is to choose a good work organization with personnel management systems.
An example? The cloud phone system.
It is precisely by working with a cloud phone system that you will begin to see how you can save and earn at the same time:
1 - Space: fewer constraints and more efficiency
Let's start with saving space: if you use a traditional phone system in your company, you know how much physical space it needs, especially considering the servers it needs.
It needs to be installed in a special, conditioned room and cannot be moved or transported in any way.
If you then decide to opt for remote working, you will not be able to take the phone with you, so if the company staff is not in the office they will not be able to use the company phones.
The result is this: a partial or total reduction in productivity
With a cloud phone system,
employees
, even away from their office, can produce the same (or even more), without the need to bring a phone
system
component home: they will have everything at hand simply by installing (on their mobile or PC) an application.
In this way, we no longer speak only of a utopia: generating turnover for your company, even if you do not work in-house, will no longer be a problem, but a possibility.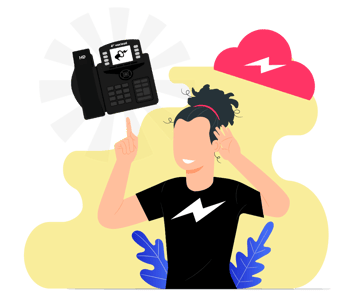 At Voxloud choose a technology based on VoIP, which generates telephone traffic using the internet line: you can apply this
technology
to any device, serve only an internet connection, a desk at home and a PC or smartphone.
Save space? Done.
Let's see together how else it is possible to save money with a cloud phone system...
2 - Time: organize, control and optimize
We know that time is very precious: we can never have enough!
Precisely for this reason, choosing a cloud phone system and associating it with remote working would help you to significantly reduce waste and increase productivity, also saving hours to devote to leisure.
But how can you be completely sure that your employees are working without wasting time, and again, how can you be sure you don't miss any important calls working from home?
With the Voxloud cloud phone system you can easily organize work groups by sector and sort incoming calls with ease.
If the day looks particularly "crowded", do not worry: you will be able to answer everyone thanks to the "standard" mode in User Groups that allows you to set the phone system so that everyone can answer, and then sort the calls as needed.
What if the working day is quiet?
You choose the response priority and allow your employees to optimize their work: just choose the "cascading" groups and personally establish a ranking among the response priorities.
Alternatively, set up the answering machine and receive messages in text or mp3 format via e-mail, guaranteeing total coverage of incoming calls!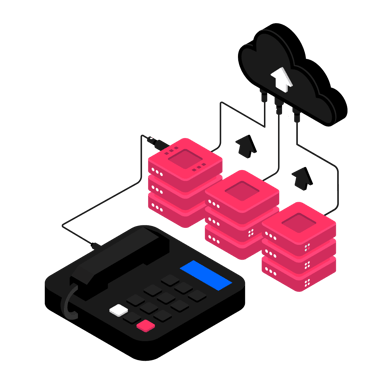 Your cloud phone system must be set up properly: the interface of a Voxloud cloud phone system is absolutely
user
-
friendly
. You can easily set it up in just a few steps, without needing to call a specialized technician!
Someone said… savings? Yes, we! In this case you have saved time and exhausting waiting.
If that's not enough, we've integrated an event log into the phone system, which allows you to monitor your call history and record customer conversations.
In this way, optimizing and saving time is really possible, but it is also easy to save money and reduce business costs.
3 - Money: reduce business costs
Have you ever wondered how much it can cost you to keep an employee in the company?
Let's start with the investment related to work spaces: you can choose to rent or buy the company headquarters, but to this expense are added the costs of utilities (water, electricity, heating) and both ordinary and extraordinary maintenance of equipment and plant air conditioning.
If your work is spread over multiple locations, the investment increases exponentially.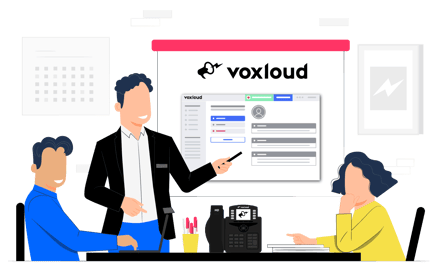 By
choosing
to work in remote working and supporting agile work with a cloud phone system, you can reduce all the costs mentioned above in one fell swoop.
Also, if you make your employees work at home, their productivity increases and this is now a fact: no traffic, no stress, no danger of delays and related anxieties.
What do you think of a job done in a more flexible, pleasant and fluid way? The tests and studies carried out on remote workers in recent years tell us that we are becoming more efficient.
So, dear entrepreneur, now that you have had the opportunity to get in touch with the advantages of a Cloud phone system and remote working, what do you choose for your company?
We at Voxloud have thought of helping you make an informed decision: our guide will help you identify the most suitable solution for the needs of your company.
Why choose the Voxloud cloud-based phone system?
Voxloud is the first cloud-based phone system that activates in 59 seconds, it is developed to improve the professional image of SMBs. It allows you to:
Answer and manage every call in one click

Working remotely saving money

Receive free assistance 7/7



Voxloud is like having another collaborator within your team. It supports you in managing the flow of calls that your company has to deal with every day. You will have the possibility to keep everything under control even when you are not physically in the company.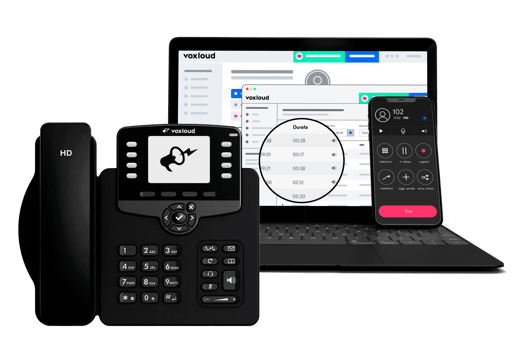 Voxloud cloud-based phone system: desktop and mobile apps, control panel and VoIP desk phone
Voxloud is for you if:
You never want to miss important calls from customers or prospects again

You no longer want to risk compromising your company's image

You no longer want to be a slave to your job
Activating it is very easy: you just need 59 seconds and your cloud-based pbx is ready to be used.
✔ Cloud-based PBX that can be activated in 59"
✔ 30 days satisfied or refunded
✔ Desktop app, mobile app and VoIP HD phones