A crucial aspect that distinguishes great leaders is the ability to communicate clearly but also with empathy. A good leader must be able to communicate their goals and values ​​to the team to make them better understood.

Let's explore 6 ways great leaders communicate differently than others. From these 6 ways of communicating you can get 6 tips to put into practice right away and that will make your company more productive and efficient.

Here are 6 tips every leader should take advantage of on a daily basis:
Quick Links
4 - Communicate your values ​​and those of the company

5 - Listen and build relationships of trust

1. Be goal oriented
A company faces several problems. A good leader always
focuses
his attention on the solution rather than the problem. Prioritization is a leader's weapon.
Corporate
project management tools are used by leaders to address the obstacles they face so that they can focus on the ultimate goal they set out to achieve.
2. Focus on your strengths
Increasing your leadership skills doesn't mean
focusing
on your weaknesses, but improving your strengths. When you focus on your strengths, you work smarter and more efficiently. Become aware of your gifts and abilities and how you use these strengths in new ways.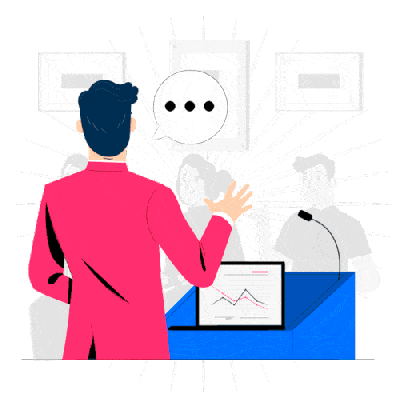 3. Motivate your team
Being a leader means being part of a team, and as a leader you should be able to
motivate
and inspire those you work with to partner in the best possible way. When a team member needs encouragement or guidance, offer it. Sometimes, all a person needs is someone who listens to them and is
understanding
whether you are working in presence or not.
4. Communicate your values ​​and those of the company
An effective leader must have a clear vision and concrete values ​​in order to inspire and motivate their
employees
. Values ​​are essential and show that you are a credible leader. Profit is important to every company, but it shouldn't be the only value for an executive.
Employees appreciate working in a large team, having flexible working hours, job security, training and
personal
development, a comfortable work environment, and a job that makes them feel like they are making a difference.
People usually want to work with a leader who understands their values ​​and needs and who has authentic values ​​that they themselves pursue.
5. Listen and build relationships of trust
Leaders are
communicators
, they have a sincere desire to understand the thoughts and concerns of the people they work with.
If you make the most of listening, you can show that you know how to give space to collaborators and that you have their
needs
at heart. If your listening is active, therefore really oriented towards understanding the other person, you can bring your team to an ever-increasing level of harmony and team.
Knowing how to listen really makes the
difference
because it allows you to give more importance to the team, empower and therefore more easily reach your goals and those of the company
6. Use technology and tools to improve your leadership
As the use of technology in the workplace is increasingly widespread, as a manager you should reap the benefits that
technology
can bring to your business. Technology can help in a number of ways in the operation of a business, such as to increase productivity, help you enter new markets and facilitate the
achievement
of your business vision.
It is vital for strong leadership that you understand and inform yourself about the technologies that are
involved
in your organization. You can then improve the way they are used to get the most benefit.

It is also essential to understand what challenges there may be and how to overcome them. Your vision of the future may be influenced by available technology or future innovations.

So far we have given you some tips that will help you manage your team even better and achieve better and better results in the long term.

Now is the time to get more into practice and really realize the desire to make team communication more effective by using tools that connect you even more to your team and allow you to work independently from all over the world without using it. of bulky devices: the Voxloud cloud phone system.

You will be able to manage your team freely and independently, using only your PC or mobile phone.


With our cloud PBX you can reduce fixed costs and pay only what you consume.

⚡️ You can work anywhere without geographical restrictions
⚡️ Activation in 59 seconds, without technicians
⚡️ You only pay for the features you use
⚡️ No hidden costs
⚡️ No maintenance


Do you finally want to enter the era of the cloud and digitalization? Find out our guide👇